If you'd like to attend one of the orientations, contact Best Friends Pet Assisted Therapy at 937-215-9172, or email bfriends2006@gmail.com.
Fall Orientation 2023 
August 12
August 19
August 26
Winter Orientation 2023 
October 14
October 21
October 28
All orientations are held at Bethel Community Church of the Nazarene located at 4400 Osborn Rd, Medway, OH 45341. Orientation times are from 9:00 am to 11:30 am.
If you are interested in signing up for FREE pet therapy orientation, email bfriends2006@gmail.com to sign up. The location may change from the published location.
Best Friends Pet Assisted Therapy is the premier pet therapy group to contact.  They test with a national pet therapy group, Alliance of Therapy Dogs (ATD).  When one has successfully passed the ATD test, the result is one has a certified pet therapy dog who is allowed to travel all over the United States, Canada, and Puerto Rico with a recognized national pet therapy group.  One has a $5M liability policy, which cover visits wherever the team visits.  The policy is independent of Best Friends or the owner of the certified dog's owner's home or belongings.
YOU DO NOT NEED TO JOIN BEST FRIENDS PET ASSISTED THERAPY TO RECEIVE THE FREE ORIENTATION AND ATD TESTING.  THERE WILL BE A FEE THAT IS SENT IN TO ATD FOR ATD MEMBERSHIP.  BEST FRIENDS PET ASSISTED THERAPY DOES NOT RECEIVE ANY PART OF THAT FEE.  BEST FRIENDS PET ASSISTED THERAPY IS A NON-PROFIT GROUP.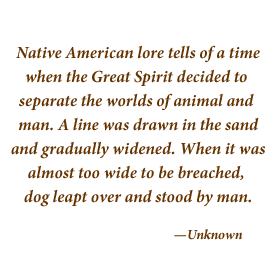 Mission Statement:  Educate and nationally certify volunteers with their own dogs for animal assisted therapy and animal assisted activity at schools, hospitals, retirement facilities, and other locations to provide comfort and affection and to enrich the lives of people and animals in our communities.
The essence of this legend is at the heart of Best Friends Pet Assisted Therapy. Established in August 2006, the group celebrates this unspoken bond that exists between humans and canines. Offering volunteer services to people in need, primarily in the Miami Valley and Southwest Ohio, Best Friends is guided by two founding principles. First, to raise awareness of the benefits of pet assisted therapy in a variety of settings including hospitals, nursing homes, schools, libraries, and women's centers and secondly, to help people and their pets interested in becoming pet assisted therapy teams to realize this worthwhile goal. 
During the past decade, pet assisted therapy has grown from the occasional presence of a nursing home cat to a broad program working with all types of animals to aid humans as they heal from physical and emotional wounds as well as to provide the unconditional love and support so critical to the development of all beings.  We've reached out to connect with people in Clark County, Greene County, Montgomery County, Champaign County, Miami County, Clinton County, Warren County, Delaware County, Butler County, Union County, Franklin County, Hamilton County, and Brown County.  We also have reached out to connect with people in four other states:  Kentucky, West Virginia, Virginia, and Florida.  We also now have the first pet therapy teams visiting travelers at the Dayton, OH, International Airport to help nervous travelers be more at ease.  This team also sends off and greets the former military men and women that travel to Washington, DC, on Honor Flight to see the military memorials that honor them.
The teams of Best Friends are happy and proud to share the love of their family pets with people in need throughout the community. These noble creatures that give so much and ask so little in return are among the most engaging traveling companions we will meet on this journey.  Welcome!
Note: The dogs and their owners pictured throughout this site are members of Best Friends Pet Assisted Therapy (unless otherwise noted) serving the Miami Valley in Southwest Ohio.
IF YOU ARE INTERESTED IN BECOMING PART OF A PET THERAPY TEAM, YOU'LL FIND ANSWERS TO YOUR QUESTIONS HERE ON OUR OUR "FREQUENTLY ASKED QUESTIONS LINK
To find out how you can support Best Friends Pet Assisted Therapy, check out our links page!