Chuy's Fundraiser is Thursday, Sept. 19, 2019 4:00PM-8:00PM.  Located at 2717 Fairfield Commons, Beavercreek, OH 45431. Please take this flyer with you, hand it to your server, and Best Friends Pet Assisted Therapy will receive a portion of your check. We hope to see you there!
Barclay and Gus Fundraiser on Twitter
Our Best Friends Pet Assisted Therapy member, Jeremy Seifried, and his two pet therapy dogs, Barclay and Gus, are sponsoring another fundraiser with their Twitter followers. They are always great supporters of our group.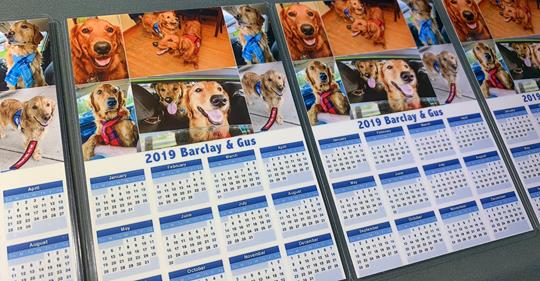 Best Friends Pet Assisted Therapy is now registered with Amazon Smile.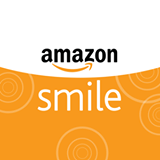 Honor Flight is set for Sat., September 7, 2019
Come out and join us at Dayton Int'l Airport as we honor those veterans who have bravely served our country.  
Best Friends Board Meeting for Members
Our next Best Friends Pet Assisted Therapy Board and General Membership meeting is scheduled for October 21, 2019 at 5:30PM, held at Oakwood Village, Villa Rd, Springfield.  This meeting is open to all members.
Winter 2019 Training Classes Dates Announced
 All classes held at Oakwood Village
Best Friends Pet Therapy Training--FREE!
Best Friends Pet Assisted Therapy conducts four training sessions each year at no cost to the participants.  As a non-profit 501(c)3, Best Friends does not need to charge for pet therapy training like some other groups do to make a personal profit.  Training sessions are gentle for the dogs.  Teams are tested by approvedAlliance of Therapy Dogs (ATD) national testers/observers, who are animal professionals.  One ATD tester/observer is also an American Kennel Club (AKC) Canine Good Citizen (CGC) Evaluator who can administer the CGC, AKC S.T.A.R. Puppy and AKC Community Canine programs.
ATD has a $5M liability policy that goes out with teams on all visits as long as the team has a current membership with ATD and are following ATD pet therapy rules.  ATD does not make anyone use one's home owners' policy for liability insurance or have one purchase one's own liability policy.
Training participants DO NOT have to join Best Friends Pet Assisted Therapy.
Successful teams are certified ATD pet therapy teams, which can travel throughout the United States, Canada, and Puerto Rico and be covered by the national ATD liability insurance.
Trained teams have full knowledge of Animal-assisted therapy (AAT), which is the planned inclusion of an animal in a patient's treatment plan and Animal-assisted activities (AAA), which is the use of animals in recreational and visitation programs.
There is one phone call to make to receive help with all questions and concerns.
Classes are held at Oakwood Village in the Community Room, 1500 Villa Road, Springfield, OH  45503.  Enter through the main entrance in the front of the facility.   
The dog must be at least one year old.  The handler must have owned the dog or have known the dog for a minimum of three months. 

We do not teach obedience to the dogs.  Dogs that come to class need to be calm, friendly, and already able to take behavior commands by their owner.   All dogs are screened at the first class to ensure the dog is appropriate for pet therapy activities.
Must attend all three classes in the session. 
If you are interested in going through pet therapy training with your dog, contact us at:

bfriends2006@gmail.com

Or call us at 937-215-9172 
Upcoming Events Sponsored by Best Friends Pet Assisted Therapy